Number 5: Dragon Age
I absolutely loved Dragon age origins and played through the game so many times to complete every story arc possible. Its combination of fantastic story telling and strategic fighting make me come back to that game frequently. I even liked dragon age 2 which most people gave harsh score and reviews of, i understand the complaints such a less interested story and characters and while they weren't as good as DA:O i still enjoyed both parts, plus the improve UI and combat system has got me so hyped for dragon age 3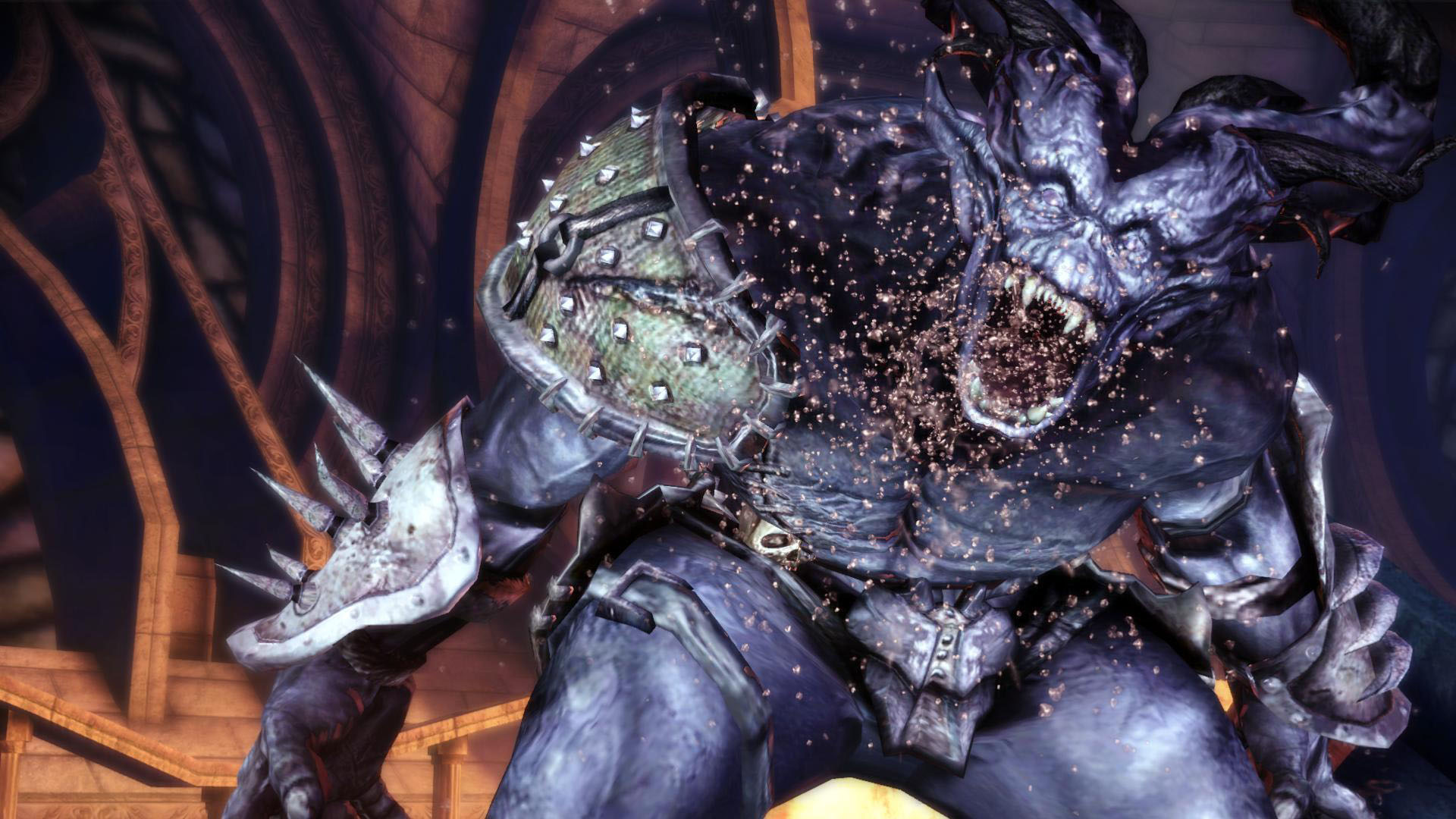 Number 4: Mass effect
This is a franchise i was late too, i only started playing the first mass effect after mass effect 3 was released but i quickly caught up to the third game as i just couldn't get enough of the fantastic RPG elements, the fantastic story (lets forget about ME3 ending) and the overall quality of the games. They even managed to make huge improvement on the previous games which really impressed me. I am looking forward to a future ME game but i will be very cautious as who know what they are going to do with the story next.
Number 3: Fallout
Even though i didn't manage to play the first ever fallout because i was too young i still played fallout 2 and was very impressed, then with the release of fallout 3 i was in love. The post apocalyptic wasteland is one of the best gaming locations i have ever played in. It is filled with interesting characters, quests, locations and hidden items. While the story's of fallout 3 and New Vegas weren't fantastic they were still interesting enough to keep me playing and with all the great side quests i have put hundreds of hours in these games. I cannot wait for fallout 4 or another obsidian made fallout.
Number 2: Assassins Creed
This was such a breath of fresh air for me as i was getting sick of playing FPS so when i had the chance to become a stealthy assassin i took a leap of faith. The first game had such a good main character in altair but was let down on repetitive missions and the interruptions of Desmond The second improved on everything and even manage to produce an even better main character with Ezio, who had a well built back story and so much character. Also with the release of AC3 the series just keeps improving and while Conner isnt the best assassin in the franchise it is still fantastic to kill redcoat Templar in colonial america. I cannot wait to see what happens next in this franchise.
Number 1: Grand Theft Auto
Im going to take a guess and say this is yours too. It is such a great series of games and has spanned such a long time frame that most people interested in video games with have played it. For me it was all about GTA: san andreas and just flying around in a jet and just messing about in a fantastic world. At the time i was about 13 so i didn't appreciate the fantastic story, character and voice acting but looking back it is still my favorite video game off all time and probably will stay that way for a long time. Every gta game i have played has had fantastic story and characters and just cannot be beat on delivering a fantastic open world to play around in. I was so disappointed when GTA 5 was delayed but if it means more quality then its fine by me but i just get excited at the thought of visit los santos again with another great open world to mess about in.